John Van Der Kolk is one of Australia's leading wood artists, and amongst his huge portfolio there are many fabulous carvings of birds, from abstracted Egrets to highly nuanced anatomical carvings.
This is an opportunity to work with John to build your carving skills as he leads you through the process of creating a carved bird. The processes and skills learned in carving birds are an excellent introduction to all styles of wood sculpture.
John is a great teacher, enthusiastic with a great depth of skills and experience. John usually makes a model of each students project, and uses that to demonstrate processes to students alongside their own work.
John says, "I find the delight in bird carving is that it can range from highly detailed photo-realistic studies to simple dynamic abstractions and the end results can be amazing"
$750 - buy a place now
This workshop is suitable for all skill levels, from beginners through to skilled carvers looking to increase their skills.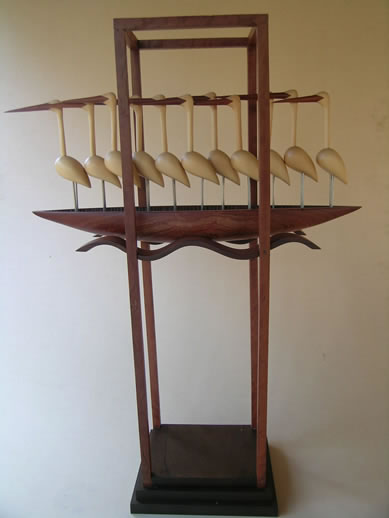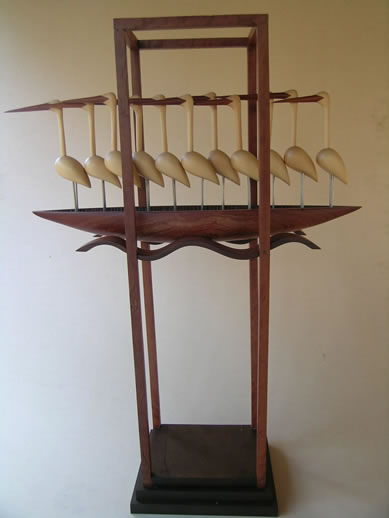 You can view more of John's work on his website .